They've got Messi, the biggest soccer star on the planet. So you'd think Inter Miami — with a stadium capacity of 18,000 — would need a bigger stadium, right? Well, apparently not. Rather than negotiate for the usage of larger capacity options in the area, the team will simply be slightly expanding their temporary venue in Fort […]
They've got Messi, the biggest soccer star on the planet. So you'd think Inter Miami — with a stadium capacity of 18,000 — would need a bigger stadium, right? Well, apparently not. Rather than negotiate for the usage of larger capacity options in the area, the team will simply be slightly expanding their temporary venue in Fort Lauderdale. Is it the right call? There are of course pros and cons, and a lot of local sports politics to sort through.
But let me get this disclaimer out of the way first. Four years ago, in spring 2019, I was attending city meetings and being interviewed for local south Florida news stations. The reason? I was enthusiastically campaigning against Inter Miami using Fort Lauderdale's Lockhart Stadium site as their training ground and temporary venue. The competing bid for the site would have restored and renovated the existing historic stadium, instead of demolishing it. It also would have potentially brought a new independent professional club back to Fort Lauderdale.
It's my hometown. I still truly believe the city deserves a world class club and stadium – just not one with a different city's name on it. But it turned out you can't really fight city hall. Or a multi-billion dollar ownership group with a global celebrity at the helm.
Anyway, back to the present day. Many fans and pundits are scratching their heads as to why Inter Miami did not have a venue upgrade agreement ready to go upon bringing in Lionel Messi.
In addition to the Dolphins' Hard Rock Stadium, there are a couple of other bigger stadiums Inter Miami could have gone to, but have chosen not to pursue.
The other options: it's Messy
There are three stadiums in the south Florida area that offer a larger capacity than Inter Miami's DRV PNK Stadium, but each comes with various issues:
Hard Rock Stadium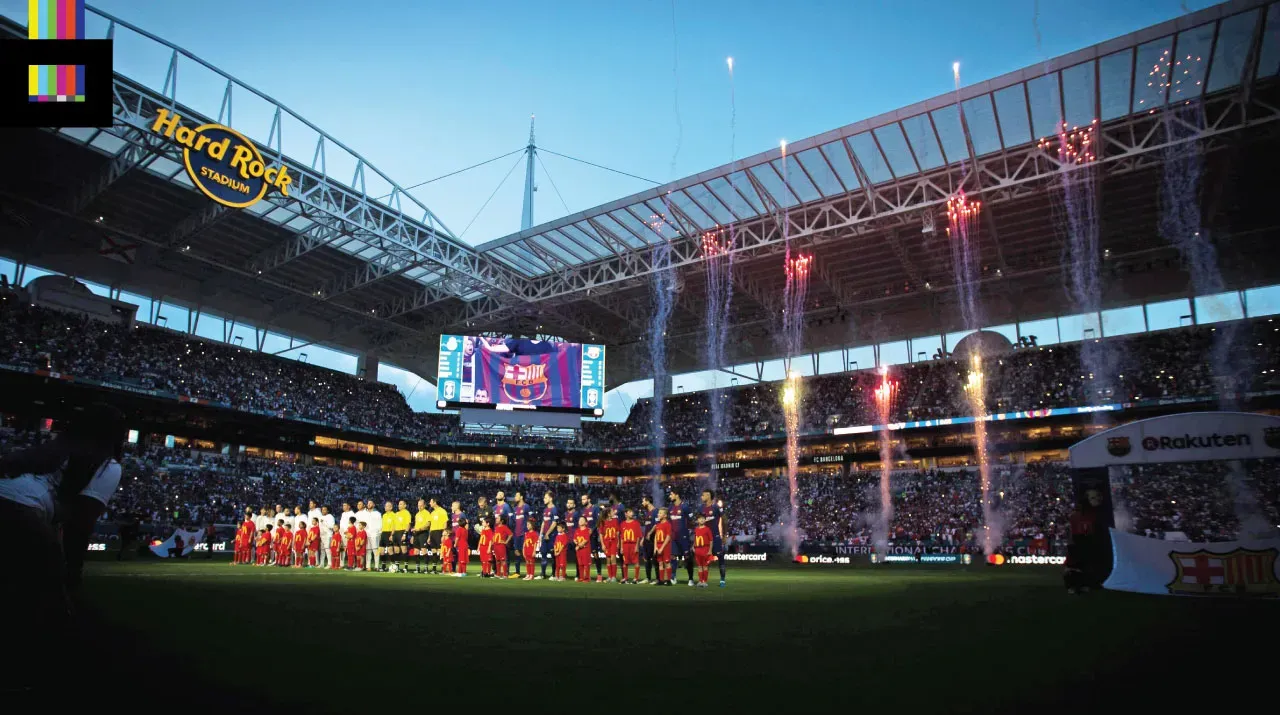 The most obvious, and the largest, temporary venue is the Miami Dolphins' Hard Rock Stadium in Miami Gardens. Built in 1987, the venue has seen dramatic renovations in the 21st century to the point where it's almost an entirely new venue. It was built by original Dolphins (and Fort Lauderdale Strikers) owner Joe Robbie (the original venue namesake) with a wider than normal field. This was in anticipation of soccer and other sports using the stadium. This helped south Florida land a Major League Baseball team, and has seen dozens of high-profile soccer matches at the venue over its history. This includes an El Cláscio featuring Messi himself with Barcelona in 2017.
At nearly 65,000 seats, the stadium would have plenty of room, and all the needed infrastructure, to accommodate the Messi hype. And since the Dolphins and Miami Hurricanes football teams only use the stadium for around 20 dates per year in the fall, it seems like an easy fit.
But there's a hangup. The owner of the Dolphins and the stadium, Stephen M. Ross, also owns Relevent Sports. If that name sounds familiar, it's because this is the company that owns/runs the International Champions Cup. They also sued the USSF over attempting to stage LaLiga league games at the stadium.
Relevent is a competitor to Soccer United Marketing, the commercial marketing arm of Major League Soccer, of which Jorge Más has a stake in via ownership of Inter Miami. This puts the two entities at odds.
This conflict is likely a large factor why Inter Miami hasn't been playing there the entire time. Nobody knows for sure, but the rent arrangement proposed by Ross, if talks even got that far, would likely make playing at Hard Rock financially unfeasible, even with Messi.
Marlins (loanDepot) Park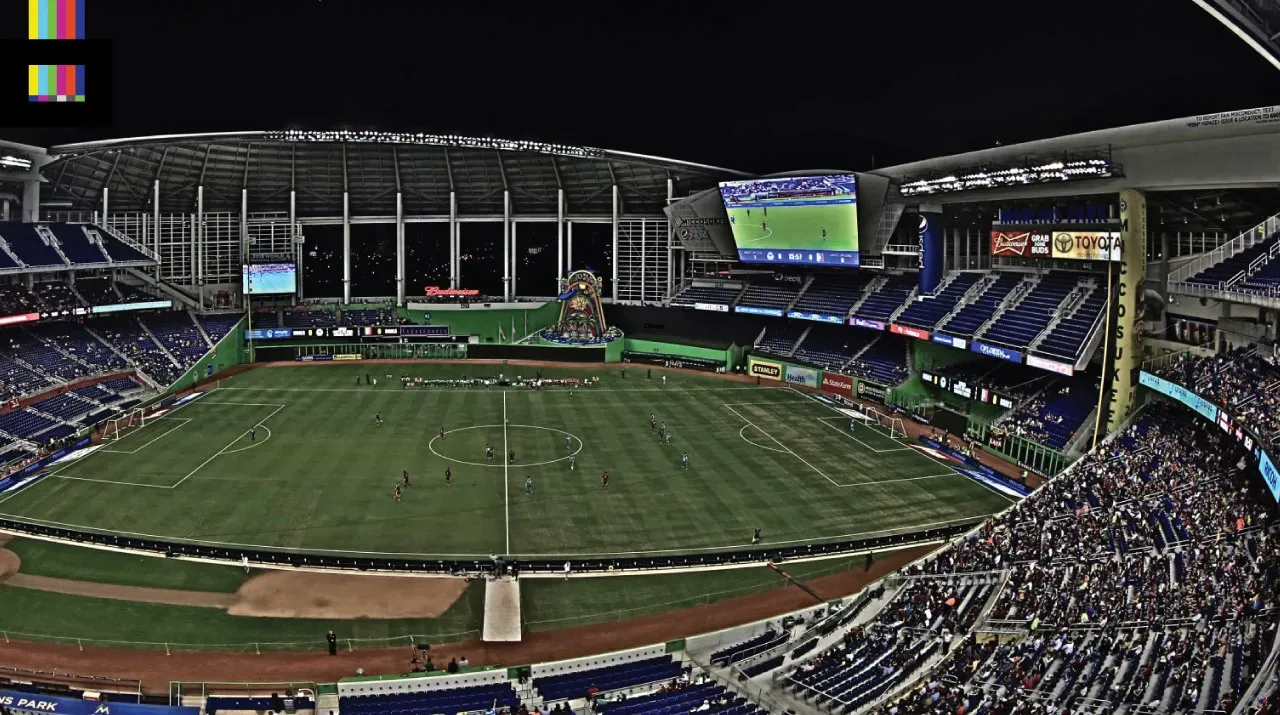 Opened in 2012 in Little Havana on the site of the old Miami Orange Bowl, Marlins Park is another option floated where they could play.
The baseball stadium has a capacity over 37,000, which would nearly double the seats of DRV PNK Stadium. It's also not far from the eventual actual home of Inter Miami, just a few miles from the site of Miami Freedom Park.
But it is a baseball stadium. It's hosted a few international soccer matches in the past, but the layout is far from ideal. Especially considering that the MLS and MLB seasons entirely overlap. Converting from baseball to soccer is time consuming and expensive, and leads to poor pitch conditions. The venue also switched from grass to artificial turf a few years back.
Aside from logistics, there are commercial issues. Thanks to the wheeling and dealing of the previous Jeffery Loria Marlins ownership group, the baseball club has near total control of the venue, despite it being owned by the city of Miami. In fact, restrictions over sponsorship and scheduling scuttled a proposed Inter Miami MLS stadium that would have been built on the west side of the ballpark.
And, at least currently, the Marlins have the best team on the field they've had in a long time. Disrupting the baseball season with complicated field conversions multiple times a season is pretty much a non-starter.
FAU Stadium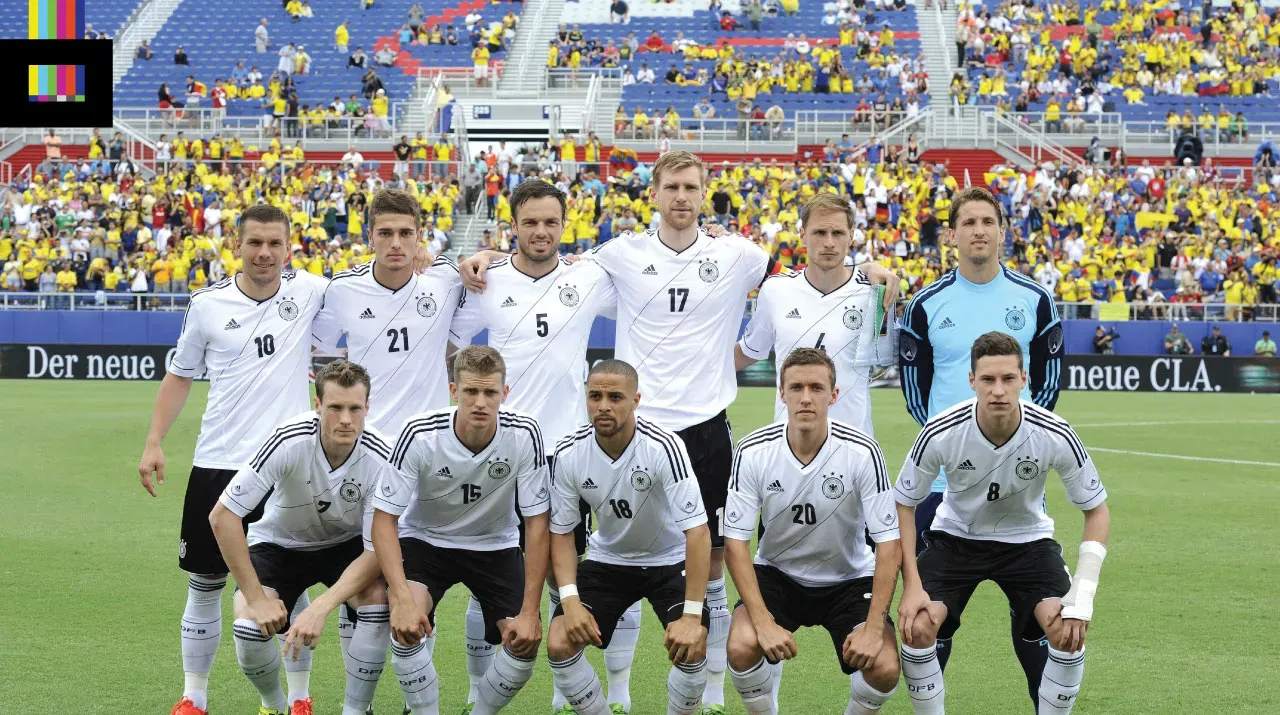 Nobody really talks about this one. But it's actually one of the venues Beckham and company considered for Inter Miami way back in 2013. Boca Raton's FAU Stadium holds 30,000 fans, and has hosted big soccer games before. The USMNT, USWNT, and Germany have all hosted games there, plus a few international club games as well.
But it's located even further away from the team's supposed home of Miami, about 20-30 minutes north of Fort Lauderdale, in Palm Beach County. And the Florida Atlantic University campus presents time and scheduling restrictions that would cause issues.
Considering the minimal expanded capacity and location, it's logical they've passed up this option.
MLS and IMCF put themselves in this position
In July 2014, shortly after Beckham and MLS first announced a franchise in Miami, many details remained unsorted. The most glaring was the stadium. At the time, a fully approved soccer specific stadium was a prequisite for landing a team in the league. Commissioner Garber even proclaimed that "We remain focused on a downtown Miami location, and we will not expand to Miami unless we have a downtown site for the stadium."
Well, they did just the opposite. Proposed sites at PortMiami, Bicentennial Park, and next to Marlins Park all fell apart. The organization eventually would purchase land from the City of Miami in downtown-adjacent Overtown. But this spot was not to the liking of Jorge Más when he joined team ownership, and plans were abandoned.
In January 2018, MLS officially awarded Beckham and Miami a franchise – without any official approval on a new stadium, nor a signed lease at an existing one. In November of that year, voters in Miami approved a measure that allowed the city to negotiate a lease with the team for use of the Melreese Country Club site. But they still needed an immediate place to play, and had already announced a 2020 kick off date.
Forcing the issue
Unlike LAFC, who delayed their inaugural season until their permanent stadium was completed, Miami pushed on. And so in early 2019, in desperate need of a place to play and with the issues with other venues noted above, they threw in a bid for the Fort Lauderdale site and the rest is history.
While site work in Miami appears imminent, construction has still not began on Miami Freedom Park. When they pitched their Fort Lauderdale plan, the MLS team was supposed to move out after the 2020 and 2021 seasons. Obviously that hasn't happened.
It's impossible to accurately predict alternate timelines. But how would it have gone if MLS, like with LAFC, held Miami back until their permanent stadium was built? It could have given them the political leverage to fast-track and actually complete the Freedom Park project. Imagine kicking off for the first ever game in a shiny, new, permanent venue in Miami with Messi in Spring 2024 (or even a few seasons earlier)? This would have also avoided COVID spoiling their debut year, and a calamitous roster violation scandal.
But they made their bed, and now they have to lay in it.
Watch Messi in MLS
Our Pick:

Includes: Every regular season game, MLS Cup Playoffs, Leagues Cup, & More

Sign Up
So now what?
Locked in at Fort Lauderdale, the organization will hastily add in around 3,000 seats in the coming weeks. Per Más, this will fill in the corners of the stadium and bring the total capacity to around 22,000.
Inter Miami does totally control DRV PNK Stadium and will reap 100% of all associated revenues from every home game. Whether that makes up for not having as many as 40,000 additional tickets available for sale, we don't know.
Staying in Fort Lauderdale carries another issue: parking. As someone who worked for the last club to use the old stadium of similar capacity – the site never had enough parking for a full capacity crowd. The post-2019 layout of the site has made dedicated parking capacity even smaller. And now a conflict with the city has reduced that further.
The team had been using an empty lot at the south end of the property for extra parking. However, per their 50-year agreement with the city, the team was supposed to have built a community park on that spot by summer of 2022. That didn't happen, and the city isn't happy. Also, claiming the club owes $1.3 million in building permit fees, the city recently barred the team from using the space for parking.
Inter Miami and the City of Fort Lauderdale have reached a compromise where the empty lot is now available for parking after Inter Miami finally agreed to pay the overdue permit fees.
"The only reason they paid is because we canceled their parking," Fort Lauderdale Commissioner John Herbst said. "Now they understand that we're serious. Now they're negotiating."
Fort Leo-dale
Messi went from Barcelona's iconic 90,000 seat Camp Nou to the 48,000-seat Parc des Princes in Paris. And now, he's off to a temporary stadium made out of bleachers next to Fort Lauderdale Executive Airport.
Despite being one of the most historic sites for soccer in the USA, the venues on this spot have never been properly developed.
The original Lockhart Stadium was built in the 1950s as a small high school athletics venue. When the NASL's Miami Toros moved up in 1977 and became the first Strikers, demand dictated that the ground see several expansions during their tenure. But these were nothing more than simple wooden bleachers.
Of course, during this time, the Messi's of their day all played at the site. The likes of Pelé, Cruyff, Beckenbauer, and Alberto visited the home side's Gerd Müller, George Best, Nene Cubillas and Gordon Banks, among others.
Then, in 1997, when MLS first came knocking in the form of the Miami Fusion, it was more of the same.
Rebuffed by their first choice of Miami's Orange Bowl, the Fusion moved north. Over the winter of 1997-98, they popped up metal bleachers and added some portable trailers to kit out Lockhart Stadium in Fort Lauderdale.
And now, 20-some years later, the story has repeated. An MLS team calling itself Miami is based in Fort Lauderdale. And another quick-fix, stack-of-aluminum venue plays host to some of the world's elite players. Messi's deal runs through 2025, with an option for 2026. So there's a real chance he may never see the field at the new venue in Miami that's likely to be ready in 2026, at the earliest.
And all the while, fans, players, and journalists will be asking themselves: "What are we doing here?"
Guide to Major League Soccer
Here are some resources to help you get the most out of MLS Season Pass!